Where's Walter?
Digital media
2020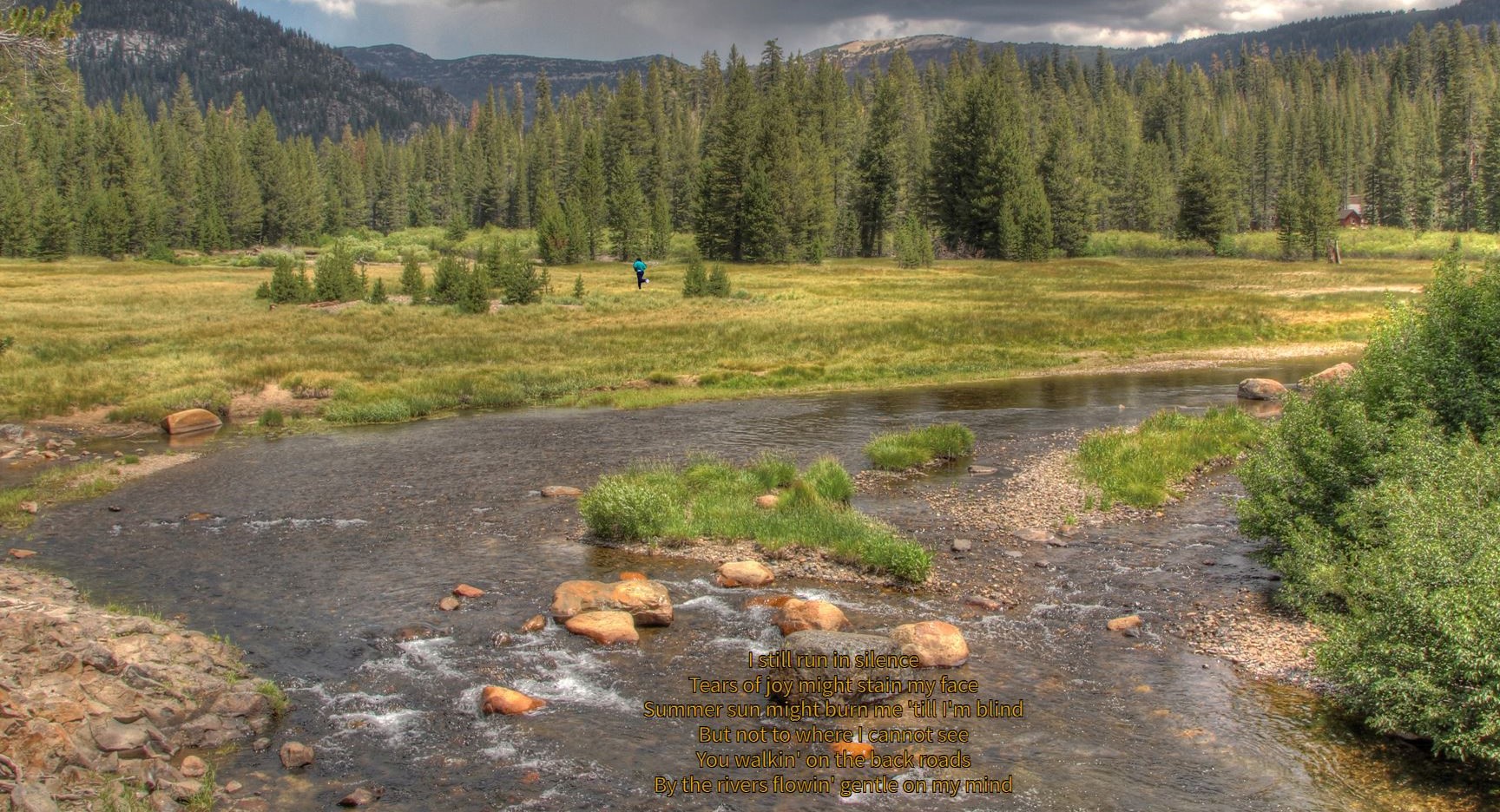 Where's Walter? (Gentle on My Mind),
2020 asks the viewer to play a game. In appearing images, a digital cut-out of Walter Scott (1965 -2015) "runs." Outside the local news frame in which we typically reference his and other's experiences, into a distorted, image-text treatment of the classic children's book Where's Waldo? Re-presenting the public haunt of unarmed black women and men killed by police. Culled from the artist's series
American Slideshows
, 2015-Ongoing,
Where's Walter?
is set to a soundtrack of songs by NWA ("100 Miles and Running"), Frank Sinatra and Aretha Franklin ("Gentle on My Mind"). The artist serves a cut-out figure that runs into and out of America's archive of National Parks landscape imagery as a flattened, and appropriated image of mourning. It's life or death across the American landscape, through burning wildfires, o'er snow and evergreen, through hell and high water.
---
Please go to
www.theconsolelog.org
, open your developer console (Command + Option + J on MAC or Ctrl + Shift + J on PC), type andrebradley() in the console, then press return. You may find other artists' work by viewing the source code (Command + Option + U on MAC or Ctrl + U on PC).
The site works best in the Chrome web browser.